Welcome
to my portfolio and thank you for your interest in my creative artistry.
Link here to learn more about my design services.
Design and the Universal Laws
I believe anyone can gain stronger insight with a better understanding of the universal laws. I won't get into them all here, but they encompass the way I personal train and the way I create art. When I design, I always look at things from many angles and possibilities with intuitive feeling. When I coach clients for health and fitness, I help them to tap into their thoughts and feelings about their perceptions.  I believe a persons health is dependant on what is going on the inside not just physically, but emotionally as well. I simply call it personal training from the inside out. My mission is to bring out the best in peoples talents and abilities.
Physical and Emotional Stamina
During the time the photo was taken in 2016, I was making a comeback from surgery and designed a health and wellness program to not only speed up my own recovery, but to help clients who were going through similar physical challenges.
"When life throws you a curve ball, hit it out of the park."

- unknown
It begins with a
Perception Challenge.
 Utilizing my professional years of experience as a personal fitness trainer and health coach.  I incorporated educational tools from 
HeartMath
and
a resource of affordable wholesome non-GMO and organic foods .through my partnership with
Thrive Market. 
Along with training tips from fitness programs I created including visual exercise techniques that enhance imagination. A comprehensive confidential personal training program I call

 
"Pure Energy"
, 
10 years profesional experience personal training clients one to one, at health clubs , offices, studios and homes has been empowering. My inspiration comes from my clients who inspire my passion for design.  Always creating and developing new skills to be efficient and exceed expectation. I specialize in servicing clients health, wellness and business branding needs.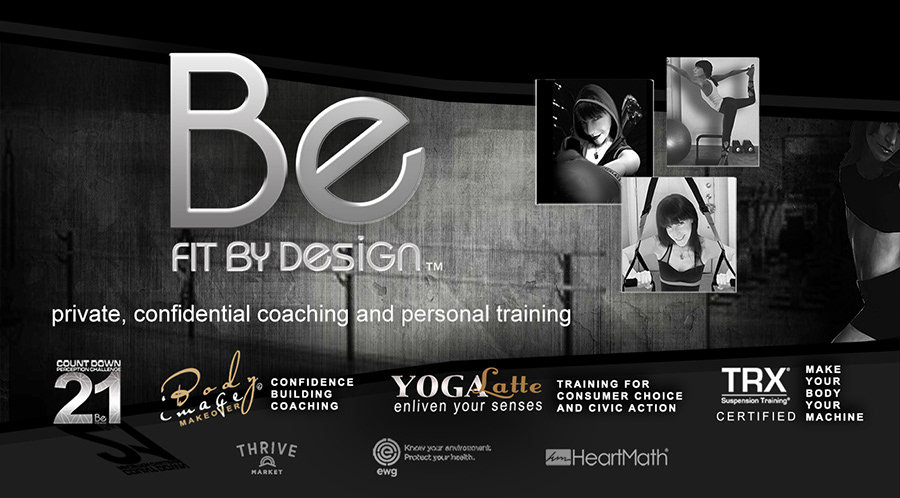 Be Fit By Design is a fusion 

of 25+ years providing clients with health and wellness, personal fitness training programs including body image makeovers, graphic design for business branding, advertisements and specialty promotions for personal trainers, nutritionists, life coaching and product design.. 
Be Fit By Design is the art of personal training body, mind and spirit where you can bring your vision to life and make magic happen,  for yourself and for your clients.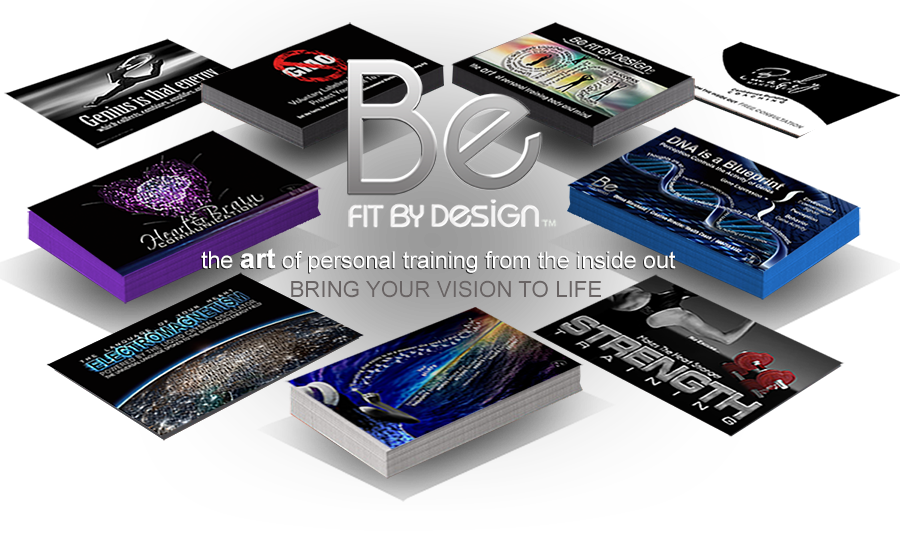 Cooperation Leads to Success
A healthy business does not need to be in the industry of health to be fit by design. It is what the business stands for, and the perception of the consumer that determines how fit the business is. I believe successful branding comes from thorough research of the company values, mission and audience.  When I am contracted to design branding for a business, I am very meticulous about getting a clear understanding of the heart of the business and it's objectives. As a contractor, I have the advantage of seeing a business from the point of view as a potential customer.  Designing to bring out the best in what a business stands for is in essence like training from the inside out. 
I feel great pride throughout the process of envisioning the achievement and obtaining the success of bringing a clients vision to life.
Cheers, Your form has been sent. If you do not get a response within 12-24 hours or If you need faster service, say hello. 603.759.9162 Thank you!